Fall 2021: A Return To Online and In-Person Yoga & Movement Study Classes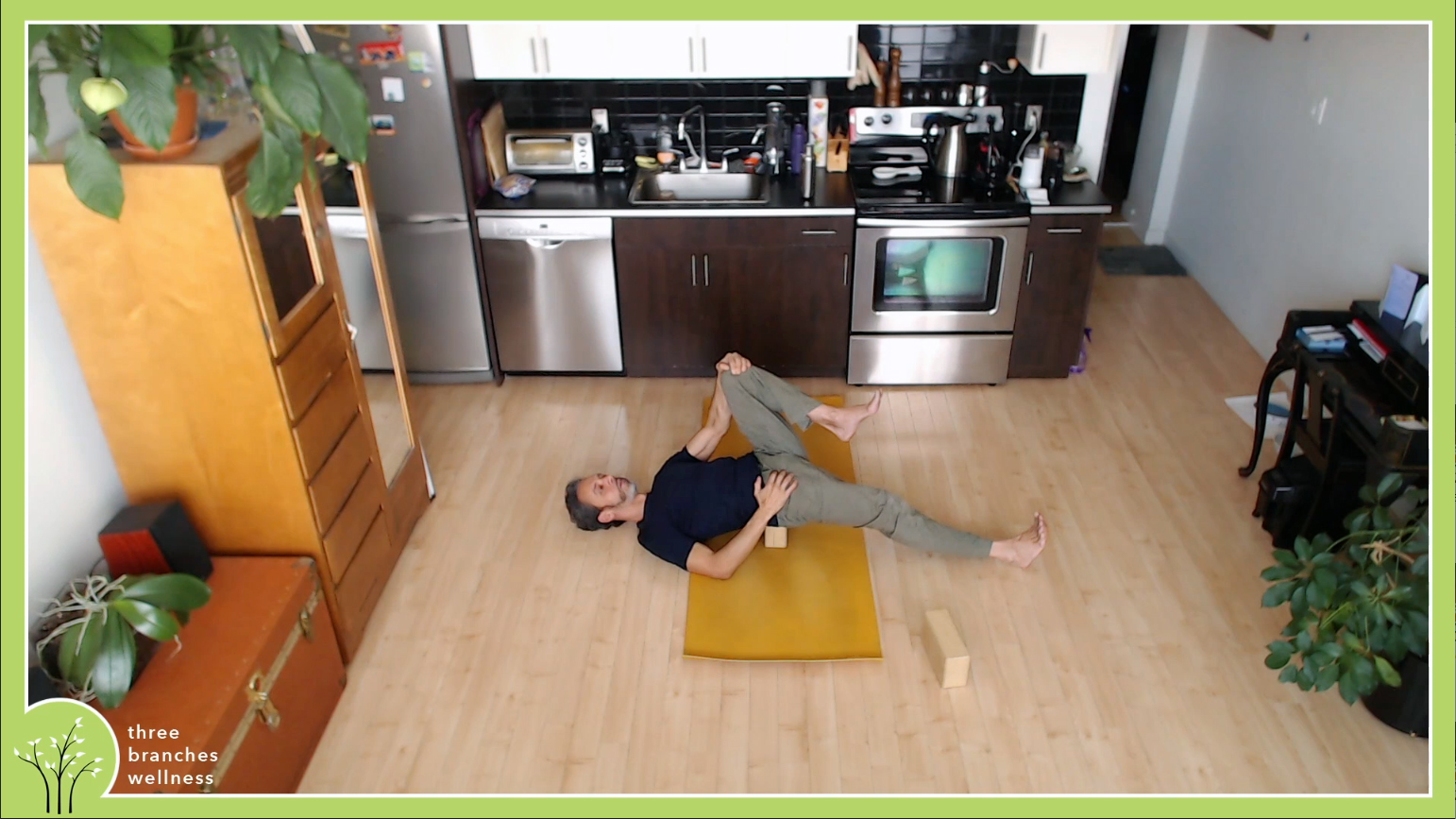 As we gradually make our way out of the pandemic, life in Toronto is starting to feel like it's getting back on track. Restrictions continue to be lifted and a few lingering adjustments aside, most businesses are back up and running as usual.

This said, much has changed. Many people are now working from home, either part-time or full-time. Some of you have changed career paths, some of you have retired. Anecdotally and statistically, a lot of you have left the city to experience life in smaller centres.
In the yoga and movement study world, some have fully returned to indoor group activities, while others have found that online offerings are better suited to new living and working arrangements and schedules.
To meet these varied needs, I'm happy to inform that I am offering both online and in-person classes. Quality instruction rooted in 17 years of practice and 9 years of teaching. A focus on moving and breathing in ways that encourage adaptability, sustainability and taking our time to get there.

Read on for details…

◦ ◦ ◦ ◦ ◦ ◦ ◦ ◦ ◦ ◦ 
If your preference is to practice from the comfort of your home, starting October 27 I will be hosting weekly online classes via Google Meet. This simple to use platform requires no installation and can be accessed from your cellphone, tablet, laptop or desktop in just a few steps:

– Register for a class/classes
– Pay via e-transfer or PayPal (PayPal add 3.5% processing fee)
– Receive your emailed invite link 15-20 minutes before the session begins, click to join and you're in!
And if you can't catch a class live (or wish to revisit one after you've taken it), each session video will be archived for future access.
Class Schedule (subject to change):
Fridays: 9:30 am – All-levels Yoga Unwind (first class November 5)
– How has your week been? If an hour of quiet decompression sounds like something you could use, these moderately paced sessions will do the trick.

Rates For Live Classes and Archive Access

Live Class:
1st participant: $10
2nd participant: $10
3rd, 4th, etc. participant: $5/ea.

10-class package*: $85 per person
Class Archive Access:
Class participant (you already took the live class): $5 (+$5 each add'l)
Archive access only: $15 (+$5 each add'l participant)
*Purchase a class package and receive a 15% discount on upcoming specialized, online workshops.
Joining the participant email list for online classes is recommended. When you do you will receive a PDF document with full details for participation. It is also the best way to stay informed about class formats, schedule changes and cancellations.
◦ ◦ ◦ ◦ ◦ ◦ ◦ ◦ ◦ ◦ 
After nearly a year's hiatus, this month marked my return to offering in-person group classes at Conquer Fitness, where I have been instructing since 2014. Dipping our toes in the reopening waters with two classes a week on Tuesday evenings and Sunday mornings.
Members can enjoy a welcome back drop-in price of $7.50 per class, while non-members can take advantage of a limited-time rate of $12.50 per class, which also includes use of the gym during your visit.
Capacity is currently capped at 10 attendees per class. The room is equipped with HEPA filtration/UV lighting units, so you can come to practice with confidence. And with the province's proof of double-vaccination requirement, you can rest assured that everyone in the class is protected.
Preregistration is recommended and can be done via the gym's online booking system:
– Members Booking
– Drop-in Booking

◦ ◦ ◦ ◦ ◦ ◦ ◦ ◦ ◦ ◦
Don't hesitate to contact me if you have any questions you'd like answered about either online or in-person classes.

I look forward to our adventures in moving, breathing, exploring and learning together.