Whether it's your first time at yoga or you're a long-time participant, there is always something that can be learned or gained from taking part in one of Ian's classes. – Heather R.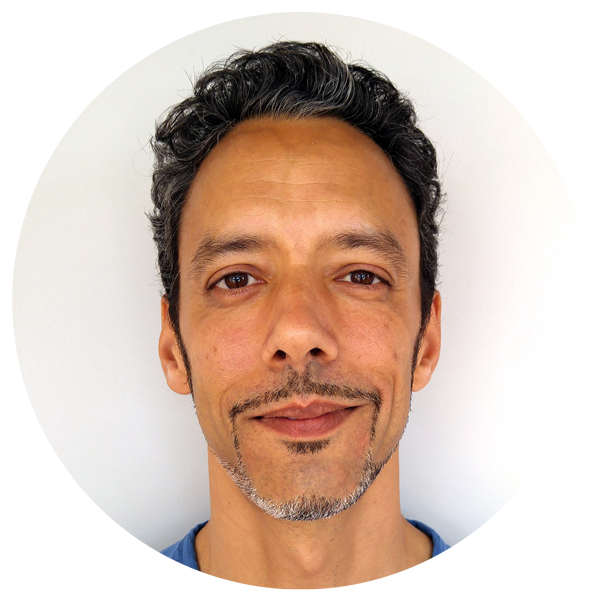 Ian Elliott
Yoga, Movement Facilitator, Shiatsu Therapist, CYT, EST.
After struggling with health issues, and noting a lack of long-term efficacy in many prescriptive western remedies, Ian first began exploring options for self-care in 2004. Seeing the necessity of a lifelong commitment to personal wellness and wanting to share this understanding with others, he began to develop the means to assist his friends and neighbours in cultivating and maintaining their own sense of balance. These days, that neighbourhood extends to all corners of the city of Toronto – and with the introduction of online classes and destination retreats, now reaches worldwide.
Shiatsu:
Having first experienced the benefits of shiatsu massage while residing in South-East Asia, Ian turned to the modality as a means to aid in recovery from chronic back pain. Noting shiatsu's capacity to assist with nervous system regulation, alleviating pain and providing a deep sense of calm and relaxation, he became a certified therapist in 2009 under the tutelage of Leny Carbone, EST, R. Ac. He currently offers treatment in his home studio and at clients' residences, and has been part of a team providing shiatsu therapy at the University of Toronto campus since 2015.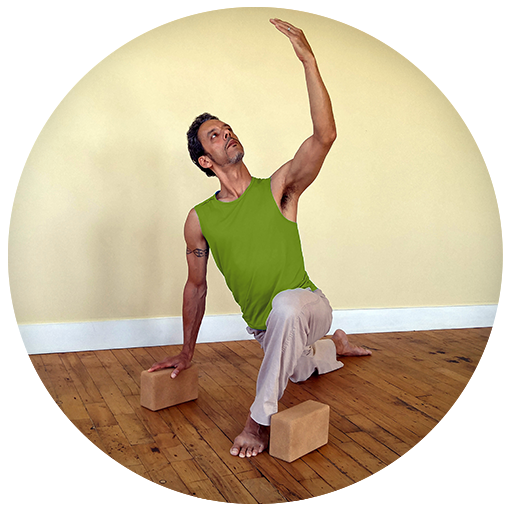 Yoga
An intelligent approach to posture and breathing techniques recognizes the variable needs of each person who comes to the mat. Ian's yoga classes are anything but cookie-cutter, addressing strength and mobility needs, with a focus on physical imbalances that are a result of today's office culture and similar environments where movement is usually performed briefly between long periods of inactivity. Meeting you where you currently are, classes range from soothing restorative practices that can help to calm frayed nerves, to deeply meditative postural classes that work to balance both body and mind.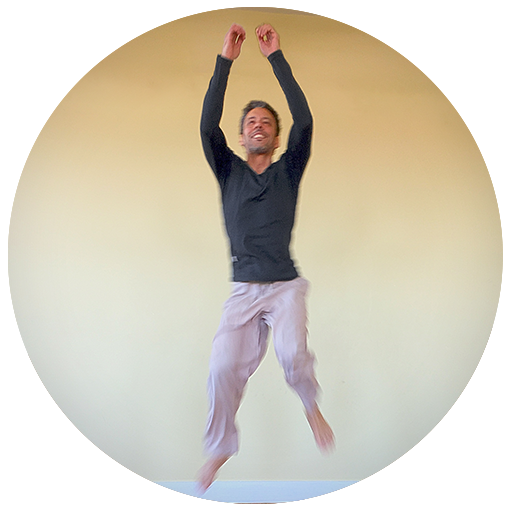 Movement Study
Drawing heavily from research of the Axis Syllabus, these classes analyze and explore everyday movement patterns, seeking to optimize the way individual bodies relate to their own internal structures (joints, muscle, fascia and other connective tissues) as well as relating to and navigating the environments through which we travel. Learning to "allow your body to move itself" provides the opportunity to create more easeful and efficient means of moving, preserving joint integrity and providing sustainability in both work and in play.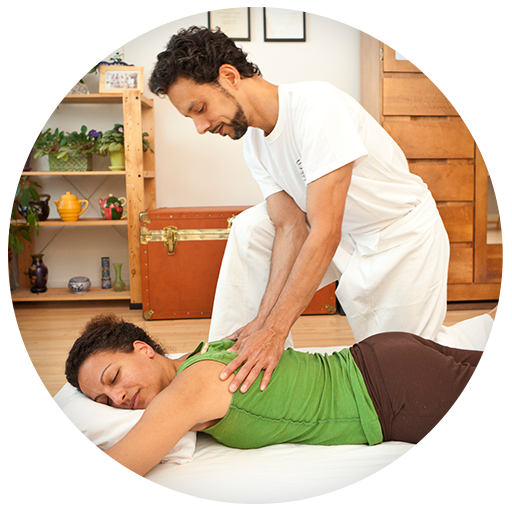 Shiatsu Massage
A popular form of traditional Japanese therapeutic massage, Shiatsu means "finger pressure" and describes the rhythmic, systematic application of perpendicular pressure on various points on the body. Typically thumb, finger and hand pressure are used, with the occasional application of elbow or knee pressure on those with more robust physiques – all in a manner that's highly tailored to suit individual tolerance. This pressure has a damping effect on the nervous system, inducing a deep relaxation response which can help to relieve tension and alleviate painful conditions.
Yoga & Movement Study
With nearly a decade of self-practice in yoga and meditative techniques under his belt, Ian began offering instruction in 2012, and in 2014 obtained his certification from Toronto's Octopus Garden Holistic Yoga Centre. Recognizing that many of his clients needed broader and more varied activity in their lives, he soon branched into movement study, attending several Axis Syllabus workshops and intensives, with ongoing immersion continuing to this day. He currently offers one-on-one instruction at his home studio, as well as teaching group classes and workshops at several west end fitness facilities.
With a mandate to foster healthy individuals and communities, he draws wisdom from all of these modalities, furthering his understanding with ongoing study in movement exploration, biomechanics, pain science, and trauma-informed instruction, favouring an evidence-based approach to wellness. He supports his own yoga and movement practices with strength training, running, mindful dietary habits and various creative pursuits.