Adventures In Movement Classes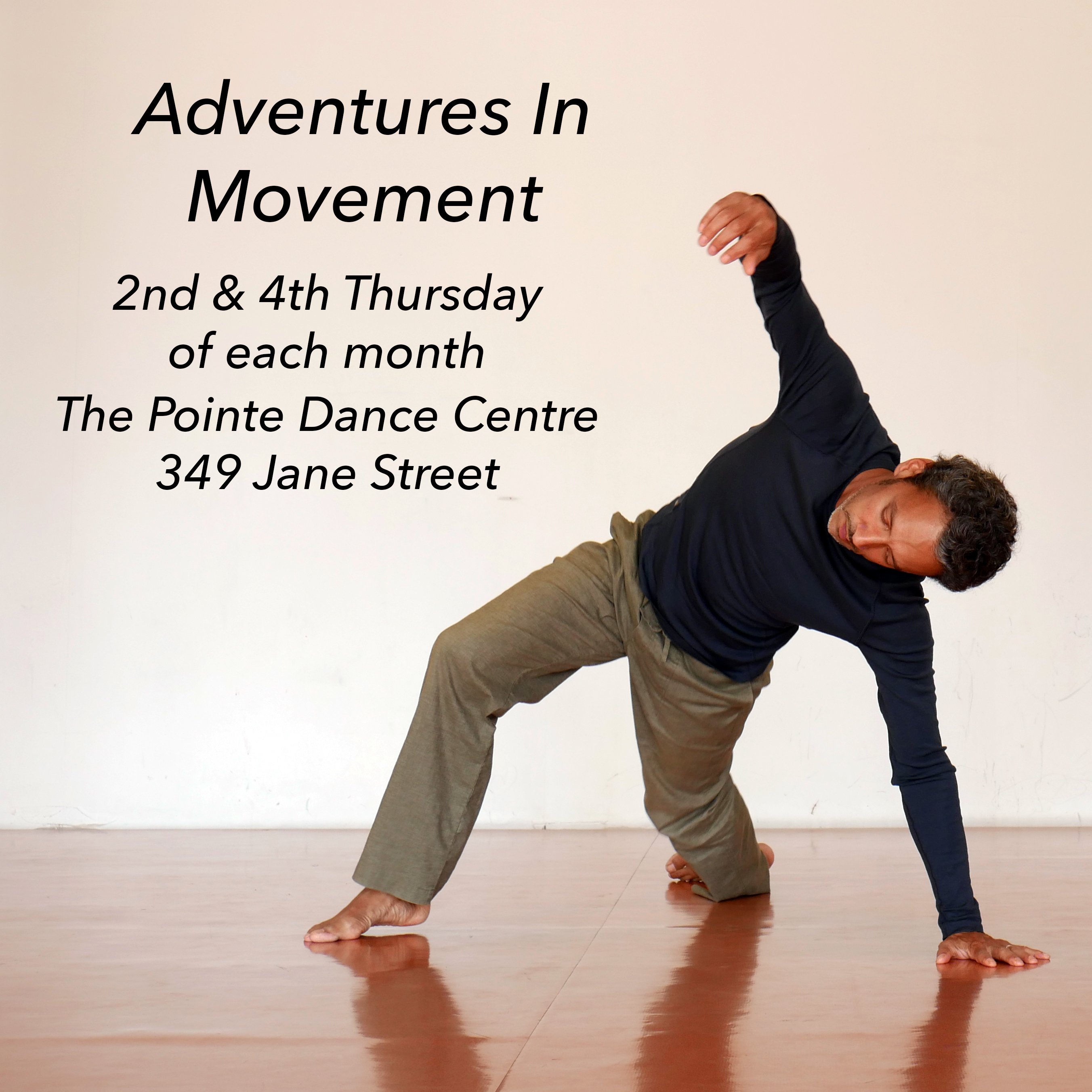 With years of yoga under my belt, I was well aware of the myriad benefits of practice. With years of yoga under my belt, I also became aware of its limitations – the reason I now encourage clients to add exercise like resistance and cardio-respiratory training to their self-care regimens.
In 2015, I found myself attending my first Axis Syllabus workshop. Having spent so much time on a 6'x2′ mat, the choreographed movements across the room felt foreign and awkward. There was talk of movement being a "vocabulary". As with any new language, I realised that mine was somewhat limited.
Since then, I've been diligently expanding my repertoire, attending numerous workshops and all three of the annual Toronto Movement Research Intensives, led by Axis Syllabus founder Frey Faust and his partner Francesca Pedulla. In 2017, I began offering my first movement study group classes at System Fitness and have also integrated many of the principles of efficiency and sustainability into my yoga classes.
After testing the waters with two successful workshops held in July and August at The Pointe Dance Centre on Jane Street, I'm happy to announce that I will be offering regular, twice monthly classes at this wonderful venue.
Starting on Thursday, September 26, Adventures In Movement will be held on the second and fourth Thursday of each month. The class will run from 6:30-8:00 p.m., covering all manner of movement exploration as inspired by my ongoing study of the Axis Syllabus and similar modalities:
– Anatomy and Physiology: the fascial network and its role in movement, foot structure, joint movement, health and integrity, the various motoric centres in the body, finding and using landing and launching pads, elastic recoil in muscles and connective tissues
– From The Ground: developmental and primal movement, rolling, crawling, pushing and pulling
– Upright: gait mechanics, walking, running, skipping, jumping, twisting and turning
– Transitions: navigating the various spaces between the ground and the sky, options for ease and efficiency
These classes are suitable for a wide range of ages and abilities, please contact me if you have considerations you would like to address. Cost is $15 for drop-in, or $60 for 5 classes (must be used within a 4 month period). Please email me if you would like to preregister.