2019 Dominican Republic Winter Retreat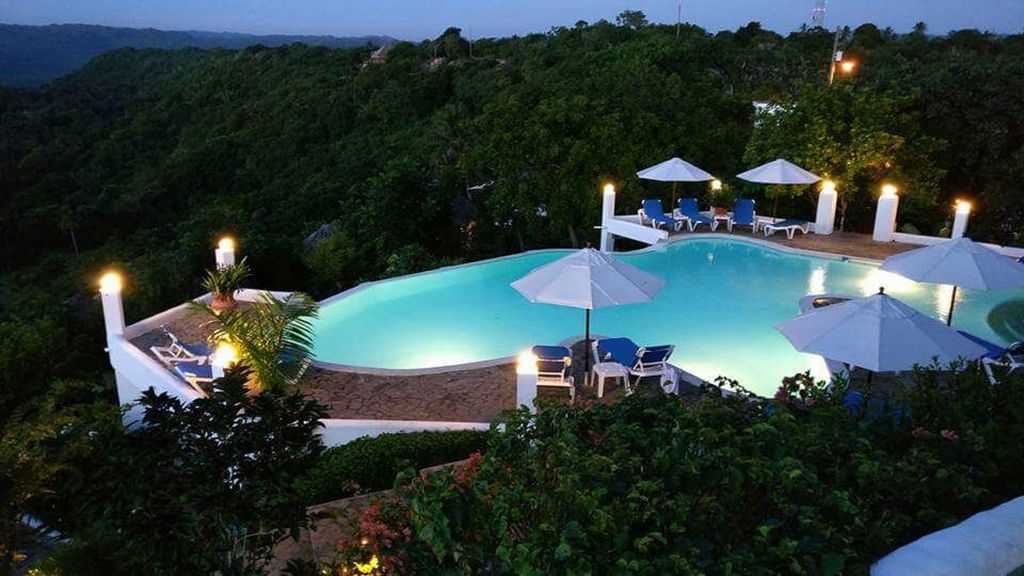 Over the past couple of years, regulars at my classes have been asking me to organize a winter group getaway. I'm happy to announce that I'm finally bringing these wishes to fruition. From February 17-24, 2019 join me in the Dominican Republic for our first annual Winter Yoga and Movement Retreat!
We'll be hosted at the beautiful Samana Ocean-View Eco Lodge, nestled in the hills of the Samana Peninsula.  This private estate resort features clean and comfortable accommodation with queen-size beds for singles and couples, an outdoor practice area with a stunning coastal view, a 1200 sq. ft. swimming pool with 24-hour access, an on-site chef preparing both vegetarian and non-vegetarian meals and convenient access to the local towns and beaches.
During the retreat, you'll have opportunity to participate in two classes each day, covering a variety of subjects:
– yoga (all-levels hatha and restorative)
– movement study
– mindfulness and relaxation techniques
In your free time, lounge at your leisure, or join in on the roster of fun excursions to the region's most breathtaking landscapes. Join in group activities or venture out to explore on your own.
Early bird pricing for the retreat package is $2800 per person for single occupancy, and $2550 per person for double occupancy, inclusive of taxes. The breakdown for this is $900 for return airfare, with the balance covering the retreat cost, which includes:
Ground transfers
Accommodation
Breakfast, brunch and dinner each day
Water and tea
Three excursions* – horseback travel to El Limon waterfall, a beach day and whale watching by boat (*these excursions are included in the retreat cost, participation is optional – additional excursions are available for a fee)
A one-hour professional massage
The quoted airfare price is time-sensitive and subject to availability – prices are subject to change until ticketed. The current ticketed price includes your seat selection. Spaces are limited; consider registering early to avoid disappointment.
To reserve your seat at this price, a non-refundable, $100 deposit is required, to be remitted to our travel agent, Melina Mancini at Georgia Hardy Tours – (647) 878-5719
Once you have reserved your seat, the following timelines apply:
Airfare Balance Owing: $800 – due by July 1, 2018
Retreat Deposit: $700 – due by August 15, 2018
Retreat Balance – due  by December 1, 2018. Balances submitted after this date will be subject to a $150 surcharge.
Flights booked through our agent are non-refundable after payment, and all subsequent deposits and payments are non-refundable after November 1, 2018. It is strongly recommended that you purchase travel insurance to ensure your peace of mind during the retreat. If you have concerns about a potential last-minute cancellation, most insurers also offer optional cancellation insurance as well.
Please note that all payments to our travel agent made by credit card will be subject to a 3% surcharge.
You are welcome to email me with any inquiries you might have.
I hope to see you in February!
In good health,
Ian